Lead with Visuals
This dynamic course will introduce various tools and frameworks to unlock your creative confidence. Making you ready to handle more complexity, share knowledge, and boost collaboration - through visualization.


Live online course
Highly interactive
Instant feedback
Immediate implementation
Tools and templates
12-18 co-learners
Novo Nordisk Employees: When enroling to a Visual Collaboration Academy course:
Payment will be handled by MLS (no PO is needed).
Use coupon code "NOVO23" (price will show as 0 €, but course price will be billed later through MLS).
If you have any questions, please reach out to GlobalTraining[a]novonordisk.com OR to preferred vendor Academy[a]biggerpicture.dk.

High-level agenda

You will learn to...
Ignite
Creativity
By boosting your repertoire
of practical and effective
tools to engage and
collaborate.
Sketch your
ideas quickly
We teach you the Seven Elements.
A shortcut enabling you
to create a visual language
for any given topic.
Master the
Miro-pen
And become one of the
world's first pen ninjas who can draw on the fly in collaboration processes - online.
Design visual
templates
To host effective conversations using the Visual Collaboration System, a fast track to real-time results.
You and your co-learners
This course is for anyone who wants to tackle complexity using simple visualization techniques to show the essence of a group conversation. Or for those who want to create clarity in their own or co-owned projects. To work practically with a big-picture mindset and show how things are connected, related, or hierarchically organized. Or for those who want to collaborate fast and efficiently - online - even if you are part of that knowledge-heavy and diverse team, who have never met face-to-face.

The diverse co-learner constellation of this course will spark creativity, innovation, and new perspectives.
You do not need any visualization/drawing skills to join. This course will bring some precious visualization hacks so you will create drawings you have (most likely) never done before.

It's fun, fast, and first of its kind
If you are reading this,
you are invited to join.
(The link is private)



Course sneak peek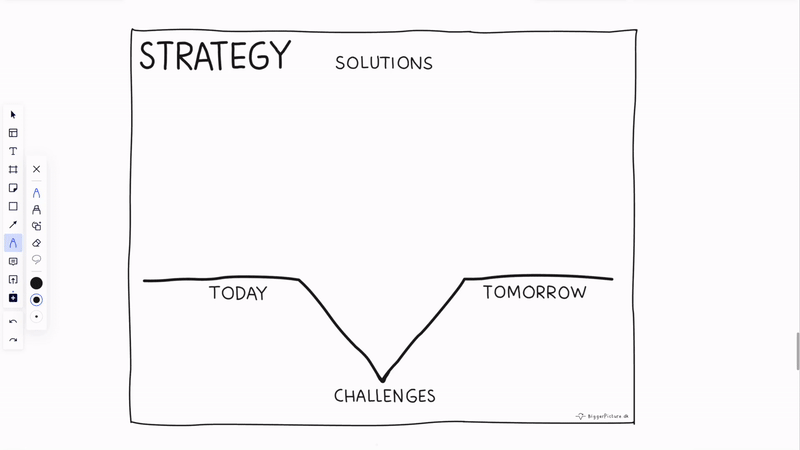 What you need to attend
Equipment
We love to see your face and hear your voice. A camera, a good microphone, and a large screen are key for this session.
Teams
We run the course using Teams. Before the session you receive an invite with ID and password.
Miro
We use the digital platform - Miro; It is central to know the Miro basics to get a good learning experience.
Pen & Paper
It is crucial to have a pen & paper for this session. If you have a digital pen - Bring it sharpened.
Time
We invite you to jump on the Teams call 10 minutes before the session to ensure a soft landing.
How you will learn
Coherent method
Learn by system: Design and visualize your own using a methodology for visual collaboration - Systemic and scalable.
Prototyping
Learn by playing: Test, try, sketch, fail, laugh, and try again - Serious fun with pen to paper is the way
Case studies
Learn by example: See how organizations such as LEGO, the UN, SAP, IKEA, and the Red Cross have incorporated a more visual way of working.

Peer coaching
Learn from each other: Give and receive feedback in small safe learning spaces where different personalities, experiences, and goals bring insight into diverse perspectives.
Course details
Title:
Lead with Visuals

Learning kit
A curated collection of video tutorials, self-tests, method tools, and e-book.
Certificate of completion
Self-assessments, tests and a digital certificate after successful course completion.
Industry-leading instructors
Content experts, adult learning specialists, senior visual facilitators and Miro masters.
Exclusive toolbox
A tailor-made visual language and ready to use canvases for your next moment of impact.
Course duration
3 1/2 hour live online course
Course participants
Join a group of 12-18 co-learners
Catherine Focant
Organisational Development Consultant
EU Commission
In this course you will discover how to create powerful visuals that will help your meetings become much more productive, at all stages of the process (conception, preparation and delivery).
Michele Seymour
Leadership Development Consultant
Balance Matters
Thank you for your careful, patient and enthusiastic guidance through each step. The ability to visually design a team programme was great and thought provoking.
Lindsey Effner
Senior Process Consultant
Bill & Melinda Gates Foundation
I really appreciated having my eyes opened to how visuals can add and enhance meetings (even drawing together!). I think this is a very effective tool to add to the "tool belt" that I'll be drawing from (no pun intended!) and using consistently going forward."
Need an introduction before you sign up?

Schedule a free 15 minute exploration call
We are only one call away to ensure that your needs find the right match. Book a call, and let's talk about interests, formats, and possibilities for your organization. We can share use cases, some tangible outcomes you can expect from our different courses, and the skills and tools you and your team learn.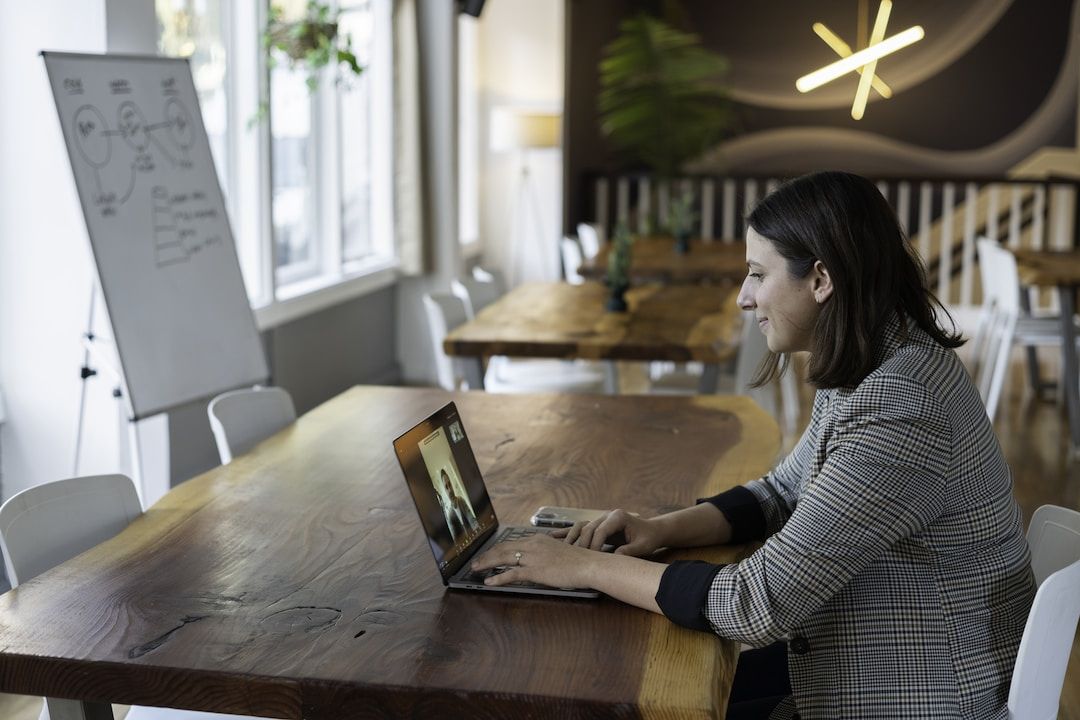 Join one of our free webinars
Our free bi-weekly Visual Wednesdays give you a sneak peek into the method of Visual Collaboration. It is one hour to meet the instructors, potential co-learners, and ask questions before signing up.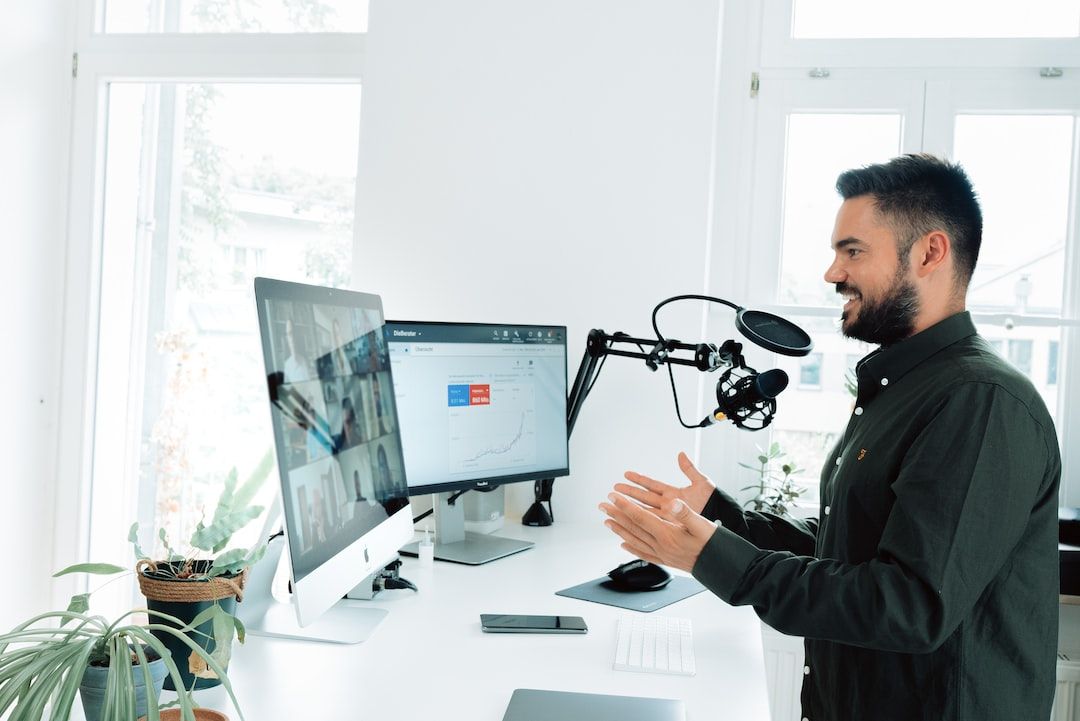 keynote
Learn how visuals can strengthen your
thinking, communication, and collaboration