Academy Kickoff
Monthly interactive webinars where you can discover what academy has to offer.
At each webinar we showcase different elements of our Academy.
We address FAQ's and discuss how you can get the best out of your membership.
We give tasters of what you take away from our courses, webinars, workshops and resources.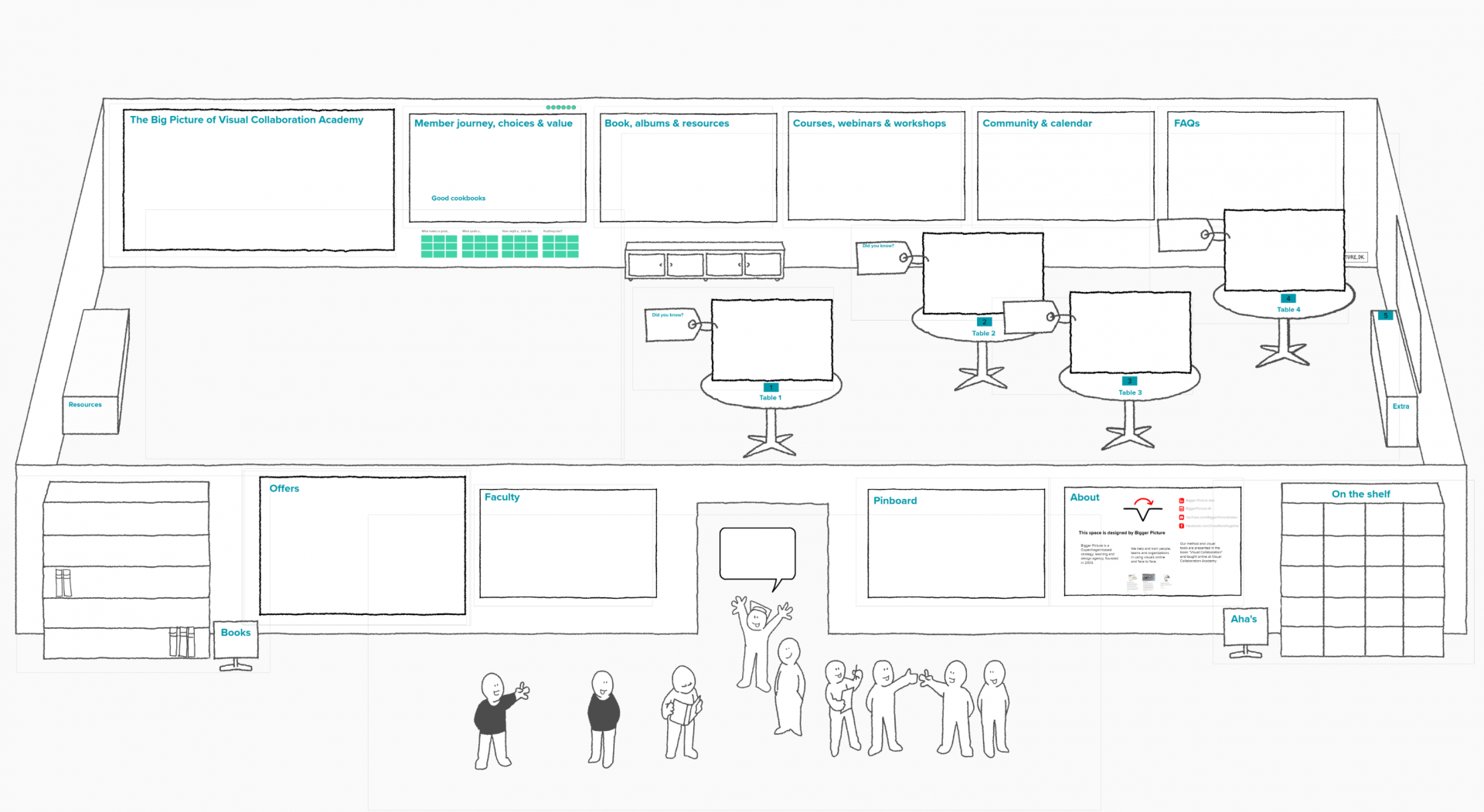 To host the webinars we use this online workspace and the metaphor of a meeting room. You are invited to move your avatar into the room and explore with us what is on the walls, tables and shelves. As each webinar unfold we add more content.


A connected device
You can attend the webinar from any device with a stable connection
Zoom
Each webinar will have a ZOOM ID. Enroll to course and find the details in the outline.
Curiosity
Show up with the mind of a young learner (and patience of an elephant)
Included in webinars
Check-in
Bring your each webinar we invite you check-in answering a handful of welcome questions.
Feedback
After each webinar you are invited to give feedback that can improve the next.
Virtual whiteboard
We use MURAL/ MIRO as online workspace. You do not need to be MURAL/MIRO user to participate.
Engagement
As a participant you are invited to contribute and engage in the content we create.
Toa Maes
Toa is a visual facilitator mastering both analogue and digital tools and methods for collaboration. Based in Amsterdam Toa brings her skills to international large scale participatory change projects.
Ole Qvist-Sørensen
Ole Qvist-Sørensen, MA, is a Founder and Partner at Bigger Picture, a consulting firm specializing in strategy communication and visual facilitation. He is co-author of Visual Collaboration.
Created with