Design to Succeed
This intensive course will disrupt how you design, host, and facilitate your remote work and collaboration.
Learn a method, equip yourself with tools to motivate your team and employees, and harvest the benefits of what a global team can accomplish.


Live online course
Highly interactive
Instant feedback
Immediate implementation
Tools and templates
12-18 co-learners
High-level agenda

You will learn to...
Master a
new framework
Enabling you to create
unique and innovative
online collaboration.
Design holistic
processes
We teach you to design purpose-driven processes that are continually easy to improve and scale.
Design engaging
Miro boards
By using simple building blocks that support human behavior and streamline your value creation in the digital space.
Ignite
Creativity
By boosting your repertoire of practical and effective tools to engage and collaborate.
Next Courses
[Exclussively for employees in larger organizations]
\Learnworlds\Codeneurons\Pages\ZoneRenderers\CourseCards
See full course calendar
You and your co-learners

This course is for anyone who wants to humanize how to work and collaborate online. Engagement is necessary if we want to succeed in our remote environment. Learn to lead conversations, meetings, workshops, and projects with a human-centered approach and get things done - efficiently. This course is for you if you facilitate collaboration and teamwork in your day-to-day job.
The diverse co-learner constellation of this course will spark creativity, innovation, and new perspectives.
You do not need any facilitation skills to join. This course will bring precious process hacks so you will create holistic, inspiring, and practical online experiences your participants will love to be part of.
It's fun, fast, and first of its kind
If you are reading this,
you are invited to join.
(The link is private)



Course board sneak peek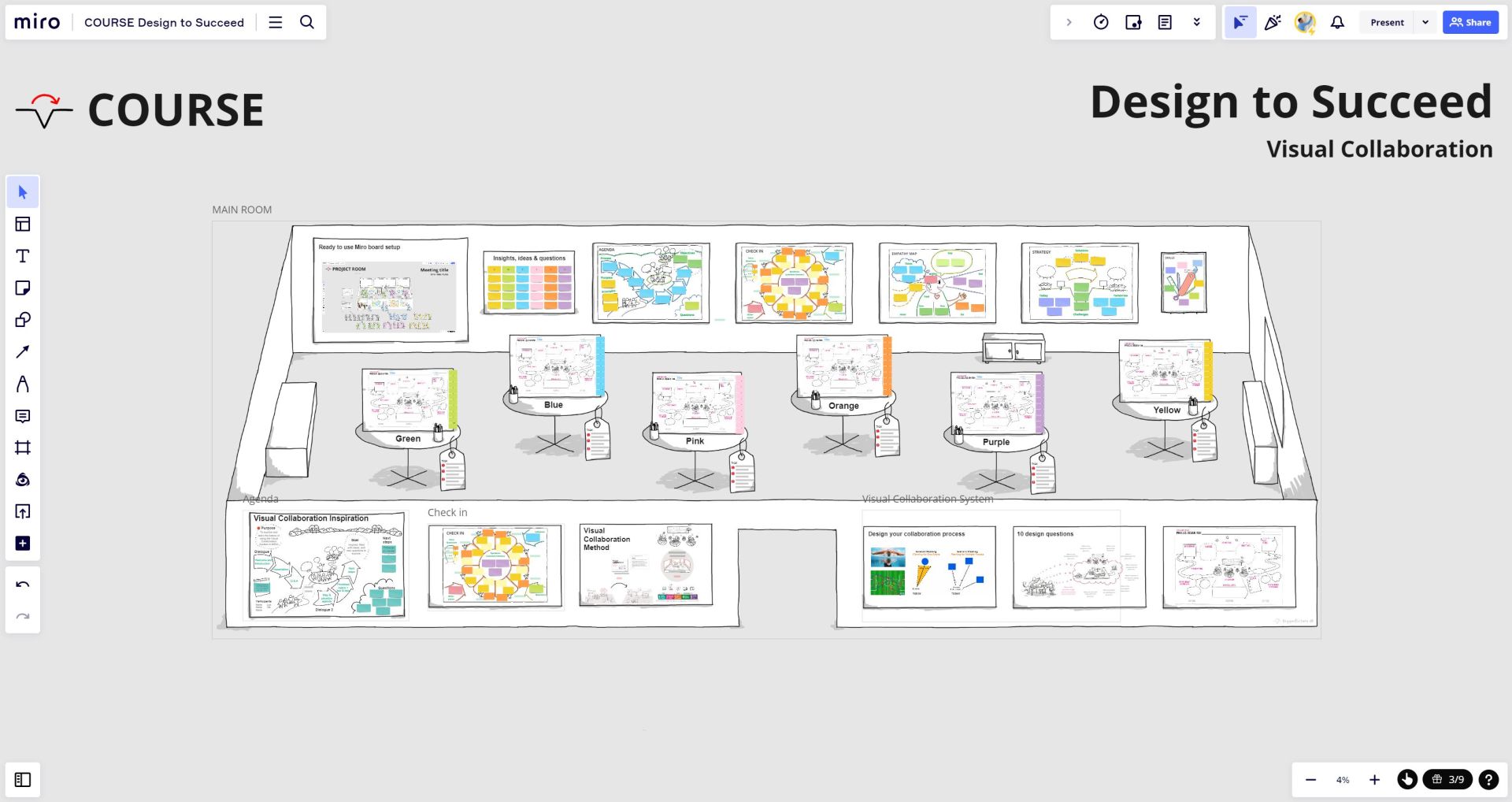 What you need to attend
Equipment
We love to see your face and hear your voice. A camera, a good microphone, and a large screen are key for this session.
Teams
We run the course using Teams. Before the session you receive an invite with ID and password.
Miro
We use the digital platform - Miro; It is central to know the Miro basics to get a good learning experience.
Personal Case
We kindly ask you to think of a collaboration or teamwork exercise you must conduct shortly. Bring your thoughts.
Time
We invite you to jump on the Teams call 10 minutes before the session to ensure a soft landing.
How you will learn
Coherent method
Learn by system: Design and visualize your own using a methodology for visual collaboration - Systemic and scalable.
Prototyping
Learn by playing: Test, try, sketch, fail, laugh, and try again - Serious fun with pen to paper is the way
Case studies
Learn by example: See how organizations such as LEGO, the UN, SAP, IKEA, and the Red Cross have incorporated a more visual way of working.

Peer coaching
Learn from each other: Give and receive feedback in small safe learning spaces where different personalities, experiences, and goals bring insight into diverse perspectives.
Course details
Title:
Design to Succeed

Learning kit
A curated collection of video tutorials, self-tests, method tools, and e-book.
Certificate of completion
Self-assessments, tests and a digital certificate after successful course completion.
Industry-leading instructors
Content experts, adult learning specialists, senior visual facilitators and Miro masters.
Exclusive toolbox
A tailor-made visual framework and Miro templates.
Course duration
3½ hour live online course
Course participants
Join a group of 12-18 co-learners
Lea Im Obersteg
Head of Collaborative Innovation
GF Piping Systems
This course is for anyone who works in a social context, no matter if is in a virtual or in-person setting.
Claudio Nichele
Knowledge Management and Visual Thinker European Commission (JRC)
[What makes this couse great...] is the overall structure which is extremely coherent. The approach was professional. Visuals are not a gadget but really presented as an essential tool for collaboration
Susan Douglas
Associate Professor of Practice
Vanderbilt University
You will be a better teacher - it's not just an opportunity to learn some valuable tools and skills, which you will do. You learn the underlying theory and a systemic approach to collaboration by creating visual learning arenas.
Need an introduction before you sign up?

Schedule a free 15 minute exploration call
We are only one call away to ensure that your needs find the right match. Book a call, and let's talk about interests, formats, and possibilities for your organization. We can share use cases, some tangible outcomes you can expect from our different courses, and the skills and tools you and your team learn.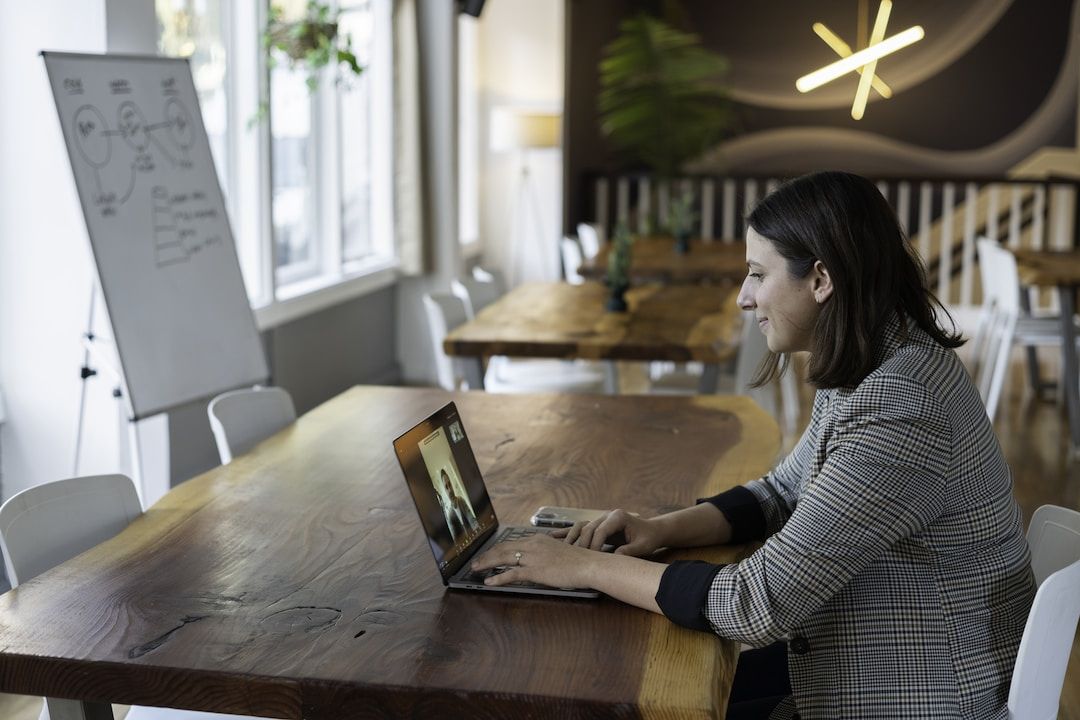 Join one of our free webinars
Our free bi-weekly Visual Wednesdays give you a sneak peek into the method of Visual Collaboration. It is one hour to meet the instructors, potential co-learners, and ask questions before signing up.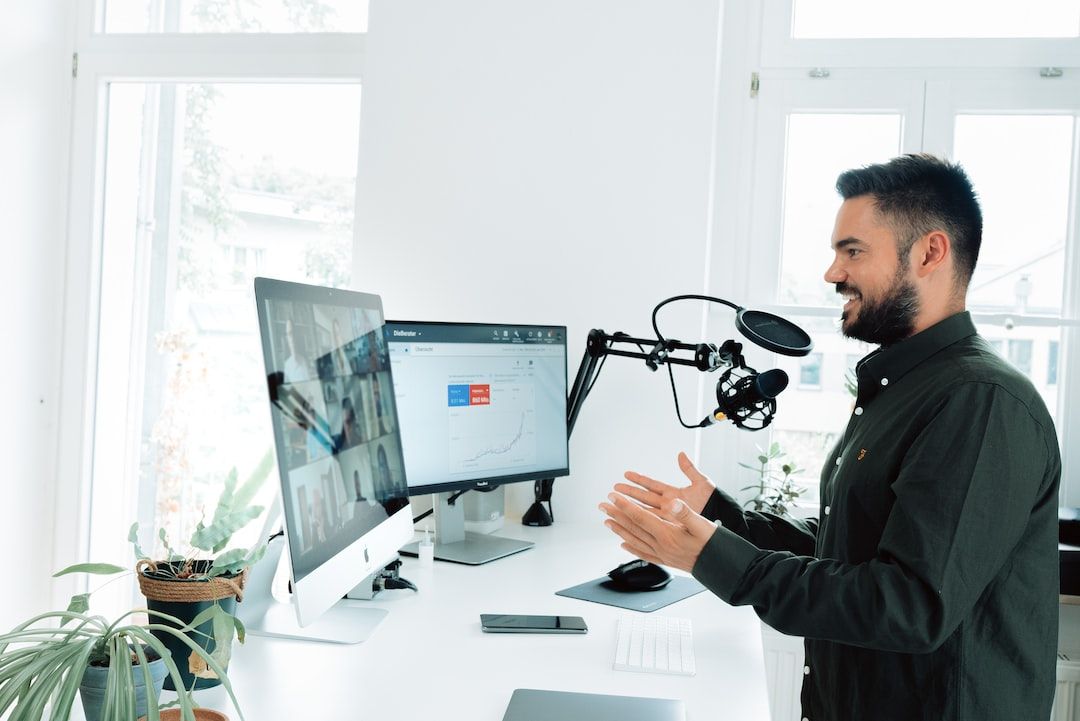 keynote
Learn how visuals can strengthen your
thinking, communication, and collaboration