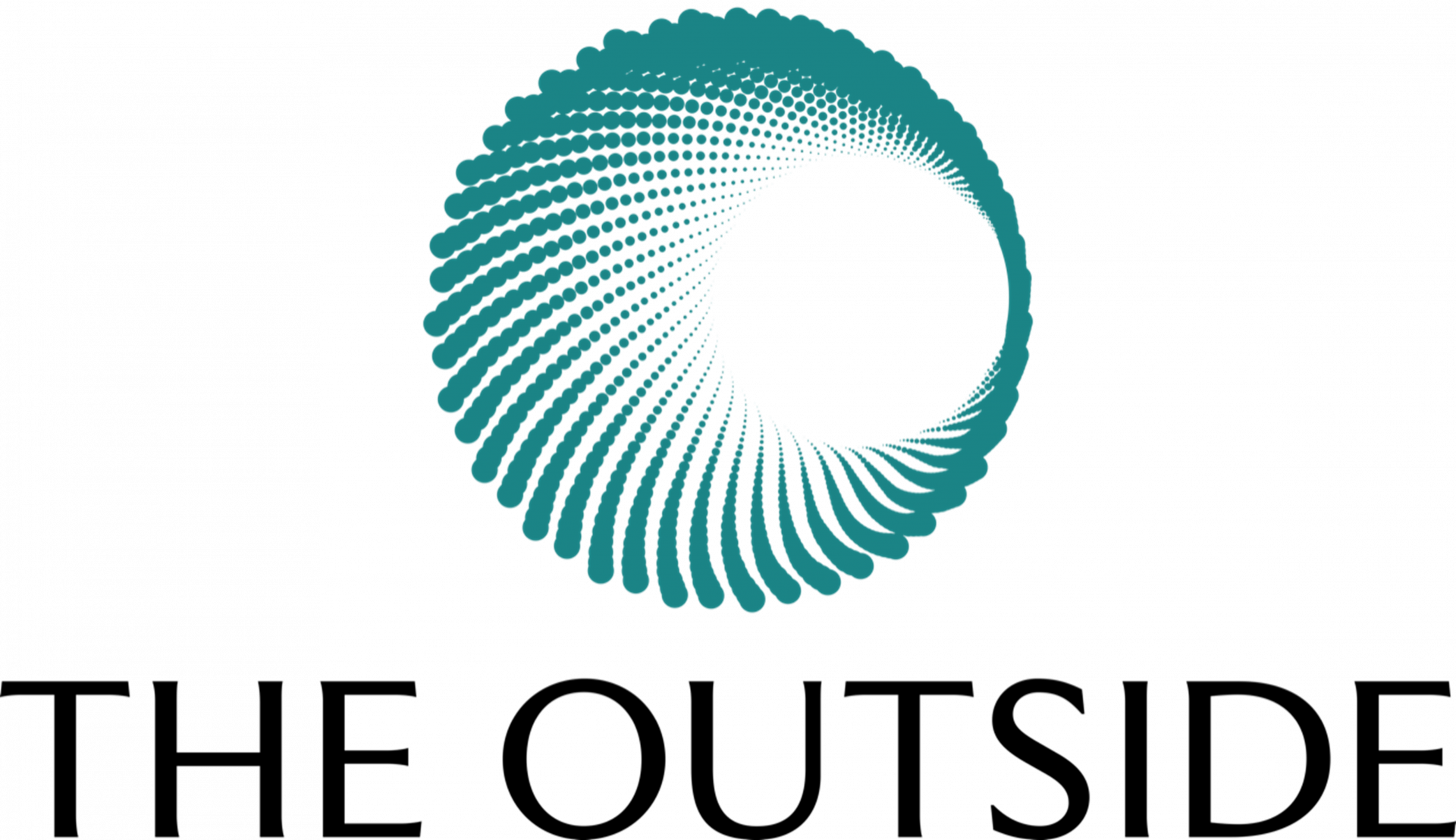 Welcome to
Visual Collaboration Academy!
This space is curated for friends of The Outside. The Bigger Picture approach and style is the bedrock of The Outside's visual language. Here you can explore the materials, courses, tools and events we recommend to grow your visual practice.
4 recommendations
To start your visual collaboration journey, The Outside recommends the below courses and tools. You can use coupon "Outside" to get reduced rates on select content.
\Learnworlds\Codeneurons\Pages\ZoneRenderers\CourseCards
...and the fourth recommendation?
Get a hold of the book...
The book "Visual Collaboration" serves as the foundation for Visual Collaboraiton Academy. It has been translated to 8 languages with more to come.
Learn more
Learn about why and how visual collaboration is relevant for the work we do at The Outside
Get started
Get started at once with these three recommended actions
Surprise peers
Get visual and impress your peers using engaging and inspiring tools for collaboration
Why develop a more visual way of working

Clarity
In change work we are orchestrating and considering layers upon layers of processes, mandates, teams, blocks, organizations, and committees.

Without a graphic map of intersections, overlap, patterns, flow, and shared interests, the current reality is very difficult to explain — let alone a new approach for a better future.
Smarter. Together.
When we visualize well, we help the work of change leave the room. We make sure the progress, optimism, depth, and electricity of an intensive session is carried into an organization's daily life.

Visual recording and language help mark the milestones of a living conversation. They help us be smarter together as we move forward. When it comes to enlisting people in change, good visuals are a rallying cry
Shared language
We have penned visuals of our theory of change, added in skin tones, body sizes, ages and abilities so the people we work with can see themselves reflected in the images and we have leveraged our palette of colours that speak to the vibrancy and freshness we bring into change work.

The Bigger Picture style has become the bedrock of a set a large scale visuals, templates and icons that are uniquely from The Outside's practice of equitable and enduring change.

How to work in a more visual way in virtual meetings (setup, skills and tools).
How to setup, prepare and facilitate face to face and online workshops.


How to visually think through moments of impact increasing the value for participants.
How to create a visual language and templates specific for your own context
Watch this 20 minute keynote about why and how visualization strengthens thinking, communication and collaboration.
What participants say about the courses
Michele Seymour
Leadership Development Consultant
Balance Matters -
United Kingdom


Thank you for your careful, patient and enthusiastic guidance through each step. The ability to visually design a team programme was great and thought provoking. I learnt how to think creatively and visually about getting teams connected in a more vibrant and effective way as it shortcuts many discussions seeing symbolically what is being discussed.
Juergen Kleinstuber
Head of Strategic-, and Performance Programs
SAP -
Germany
In this course I have learned how to design and facilitate inspiring and engaging online meetings and workshops. With the methods and tools presented in "Visual Collaboration" emotions, interaction and creativity is added to online meetings. Participants are able to see the thinking and ideas of each other. This kind of transparency not only help participants connect with one another in a different way, it is also much easier to remember later. I am now using this method for preparing and running workshops and meetings about learning, sales, project set up, idea-creation and process definition.
Dimitra Dimitrakopoulou
Visiting Assistant Professor
MIT Media Lab USA / University of Zurich, Switzerland.


What makes this course great is a combination of the facilitator, the content, the visuals, the pacing of the learning, the overall experience! I learnt a new framework of engaging visually with my topic of interest and making remote but also in-person meetings.
Start your visual journey today...
Tim Merry
Systems Change Strategist
As an engagement specialist and systems change facilitator, Tim (he/him) helps businesses, government agencies, local communities, and regional collaboratives create the conditions for people to organize together and solve their own problems.
Tuesday Ryan-Hart
Systems Change Strategist
Tuesday (she/her) leads large-scale systems change with a deep understanding and practice of how equity, when put at the centre of new movements, frees the path to better ideas that work. She helps diverse organizations and communities with shared interests reframe commonly-held assumptions and persistent issues.
keynote
Learn how visuals can strengthen your
thinking, communication, and collaboration