Miro Mastery
Are you a Miro user on starter, intermediate or expert level? No matter which, join this course to get to your next level. Learn how to use all tools and new features so you can get the most out of Miro.


Live online course
Highly interactive
Instant feedback from Miro experts
Immediate implementation
Tools and templates
12-18 co-learners
Included
Get a full Miro
ecosystem overview
Discover all that Miro has to offer and decide how you get the most out of Miro.
Map your current and
next Miro skill level
Self assess which features, tools and skills you already master, and which focus on.
Develop a plan for how you use Miro
Understand the different ways to use Teams, Projects and Boards, and define your own Miro guidelines.
Practice, practice,
practice
With bite-size exercises for all levels, you will be able to build on what you know and reach new skills.
You and your co-learners

This course is for anyone who has dicovered Miro and wants to go to the next level. There are many ways to use Miro: As a thinking tool, a presentation tool, a collaboration tool, and...the list is almost endless. The key is to find the way that works for you.

The diverse co-learner constellation of this course will expand ways to use Miro. Everyone attending will discover their own level and development possibilities. You do not need any facilitation skills to join.
Course content sneak peek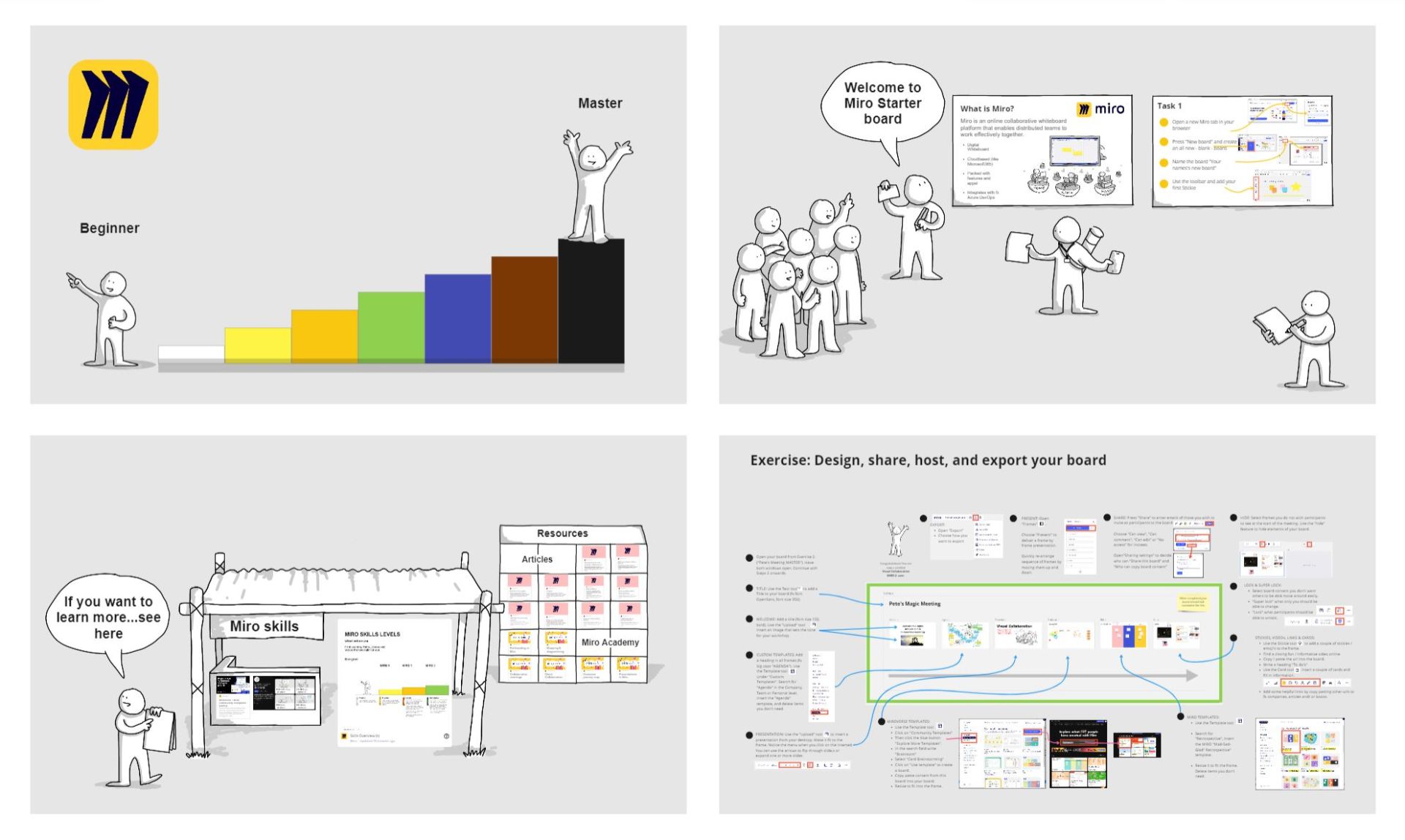 What you need to attend
Equipment
We love to see your face and hear your voice. A camera, a good microphone, and a large screen are key for this session.
Teams
We run the course using Teams. Before the session you receive an invite with ID and password.
Miro
We use the digital platform - Miro; It is central to know the Miro basics to get a good learning experience.
Personal Case
We kindly ask you to bring examples of Miro boards you have created, and your thoughs on future needs.
Time
We invite you to jump on the Teams call 10 minutes before the session to ensure a soft landing.
How you will learn
Coherent method
Learn by system: Design and visualize your own using a methodology for visual collaboration - Systemic and scalable.
Prototyping
Learn by playing: Test, try, sketch, fail, laugh, and try again - Serious fun with pen to paper is the way
Case studies
Learn by example: See how organizations such as LEGO, the UN, SAP, IKEA, and the Red Cross have incorporated a more visual way of working.

Peer coaching
Learn from each other: Give and receive feedback in small safe learning spaces where different personalities, experiences, and goals bring insight into diverse perspectives.
Course details
Title:
Miro Mastery

Learning kit
A curated collection of video tutorials, self-tests, method tools, and e-book.
Certificate of completion
Self-assessments, tests and a digital certificate after successful course completion.
Industry-leading instructors
Content experts, adult learning specialists, senior visual facilitators and Miro masters.
Exclusive toolbox
A tailor-made visual framework and Miro templates.
Course duration
3½ hour live online course
Course participants
Join a group of 6-18 co-learners
Marge Dolan
Great combination of instruction and hands on opportunity to participate.
Kathleen Bright
Workshop facilitator, trainer, coach
All of the content is AMAZING. Super engaging workshop. I learned a lot and have tools I can use immediately in my work.
Marianne Berendse
It was a fully packed workshop. Rich in different exercises, a very thought through approach and beautifully executed.
Need an introduction before you sign up?

Schedule a free 15 minute exploration call
We are only one call away to ensure that your needs find the right match. Book a call, and let's talk about interests, formats, and possibilities for your organization. We can share use cases, some tangible outcomes you can expect from our different courses, and the skills and tools you and your team learn.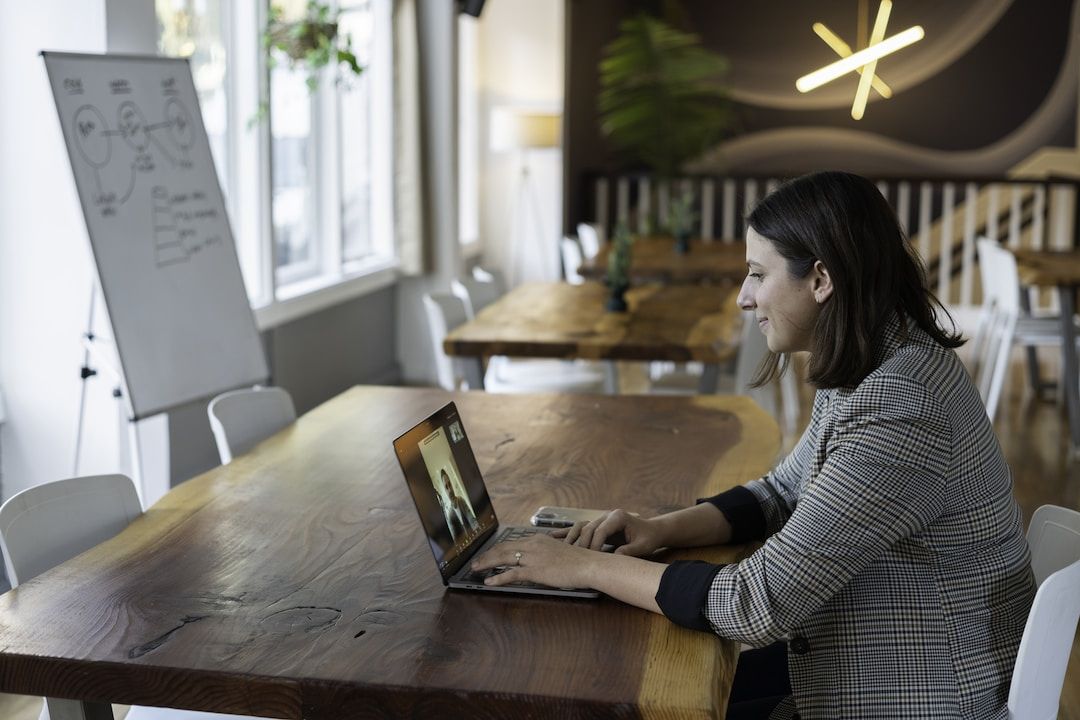 Join one of our free webinars
Our free bi-weekly Visual Wednesdays give you a sneak peek into the method of Visual Collaboration. It is one hour to meet the instructors, potential co-learners, and ask questions before signing up.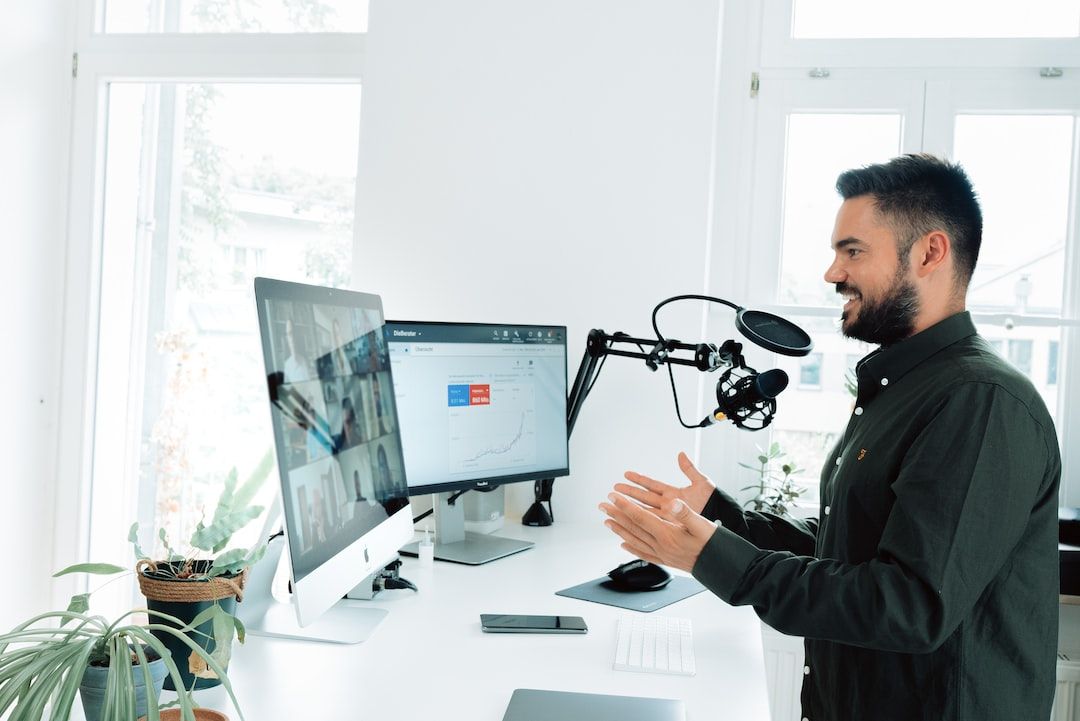 keynote
Learn how visuals can strengthen your
thinking, communication, and collaboration