Claim Your Innovation Roundtable Specials
Accelerate Innovation
A picture is worth a thousand words. Visuals speed up comprehension.
If you want more aligned teams, increased chances of breakthrough ideas and shorter time to market
adopt a new language and cultivate visual collaboration skills.

Innovate
faster with clarity
Book a five day Sprint to get a shared understanding of your innovation process. Build skills and tools for faster innovation.

The first day is FREE
Save 3.000€
Visualize your innovation process
Book a 55 minute
coaching call
where we create
a first sketch of your current or future innovation process.


Your first hour is FREE
Save 300€
Learn a new language for Innovation
Enroll in a 30 minute
self-paced online course
where you learn to draw 200+ icons for your next innovation process.


Access is FREE
Save 30€ with code "ir23"
Bigger Picture & Visual Collaboration Academy
We are dedicated to helping people, teams and organizations speed up innovation with a more visual way of working.

We deliver consulting, training, and tools that enable you, your team, and your organization to tackle complexity, accelerate change and innovate.
Enterprises practicing our method
Courses
To thrive in a global organization, you and your team need to have methods, systems, and behaviors that are both effective and valuable in remote and hybrid environments. Choose your course below and join participants from larger organizations like Maersk, Rambøll, P&G, Lego and many more.

3½ hours | 325 € | Live Online | 6-18 pers
Miro Mastery
Are you a Miro user on starter, intermediate or expert level? No matter which level you are on, join this course to get to the next level. Learn how to use tools and features so you can get the most out of Miro.

3½ hours | 325 € | Live Online | 6-18 pers
Lead with Visuals
This dynamic course will introduce various tools and frameworks to unlock your creative confidence. Making you ready to handle complexity, share knowledge, and boost collaboration - through visualization.

3½ hours | 325 € | Live Online | 6-18 pers
Design to Succeed
Join this intessive course to strengthen your remote facilitation skills. Learn a method and get a tool to improve your next moment of impact. Experience the power of visual thinking and visual collaboration.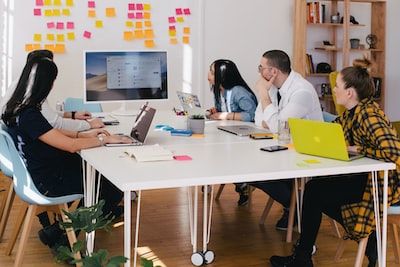 7 modules x 3½ hours | 2.695 € | Live Online | 6-12 pers
Visual Collaboration Master
Embark on a journey into a new way of working. Learn to apply new skills and tools for designing and facilitating moments of impact in any remote or hybrid setting. Learn with peers, become a certified Remote Visual Collaboation Master, and get lifelong membership of our international network of professionals.
Tools
Visual Collaboration System™: A suite of tools for better remote and hybrid collaboration and innovation.
We customize solutions to match enterprise needs.

Reach out to hear more about our enterprise solutions.
We help you design and implement branded Miro boards across your organization.
Loa Baastrup
Co-author of Visual Collaboration and
Strategy Consultant
Loa designs and facilitates large-scale strategy processes where the many need to be engaged or the few need to reach clarity or agreement around crucial decisions.
Jacob Ackey Wolf
Process illustrator, template designer,
Miro-Pen ninja
Jacob can turn any complex idea and concept into simple, engaging visuals that resonate. Jacob is a tech super nerd who knows all the gadgets and apps in his field and beyond.
Jacob holds a master's in Play Design.
Ole Qvist-Sørensen
Co-author of Visual Collaboration and
Strategy Consultant
Ole is assisting global leadership teams in reaching their mission by building the foundation for how to literally work with a big-picture mindset and cultivating a more visual way of working.
Bettina Gulya
UX designer, process facilitator, and your forthcoming favorite tech support
Bettina is a master in human behavior. She knows how to get anyone back on track if devices tease or tools freeze. She is patient and calm, also when 100+ people are on the call.
Lindsey Effner
Senior Process Consultant
Bill & Melinda Gates Foundation
For anyone regularly doing virtual whiteboards, I think this course is a HUGE value. As a facilitator who is constantly seeking ways to invite active participation and overcome the virtual meeting burnout, this is a no-brainer.
Juergen Kleinstuber
Head of Strategic-, and Performance Programs
SAP

In this course I have learned how to design and facilitate inspiring and engaging online meetings and workshops. Participants are able to see the thinking and ideas of each other. I am now using this method for preparing and running workshops and meetings about learning, sales, project set up, idea-creation and process definition.
Dimitra Dimitrakopoulou
Visiting Assistant Professor
MIT Media Lab
What makes this course great is a combination of the facilitator, the content, the visuals, the pacing of the learning, the overall experience! I learnt a new framework of engaging visually with my topic of interest and making remote but also in-person meetings.
A trusted methodology

"Visual Collaboration" is the foundation for our work.

The book behind the method is available in English, Chinese, German, French, Italian, Korean, Dutch, Danish, and Ukrainian.
Winner at the Independent Press Awards for best design.
Bronze medal winner at the Axiom Business Book Awards.
Rated ☆☆☆☆☆ by leading Danish newspaper Børsen.
What readers say
CEO + Best-selling author "Slideology"
Duarte
This book gives you the building blocks for meetings, processes or projects. It works as a new language for collaboration. In a world where we need tools and approaches to tackle our complex world this book can help you come up with solutions that work.
Donato Carparelli
Head Global Product Innovation
Schindler Elevator Ltd
Visual Collaboration is an inspiring guide for anyone who is interested in a more visual approach to organizing and hosting meetings and workshops. The book walks the reader step-by-step from discovering a new visual language to enabling others to work more visually. As a reader one doesn't only find helpful hands-on tips but also inspirational templates which can be easily customized for any kind of meeting and workshop
Olga Svyrydenko
Business Strategy Lead Global Training
Microsoft
In my current role at Microsoft I don't have the luxury of working with people face to face, so we do a lot of joint visualizations on digital whiteboards while connecting team members from all parts of the world. Visual Collaboration provided an extremely helpful method for clarifying goals, working out joint plans and shared responsibilities, and avoiding cultural or language barriers in our teams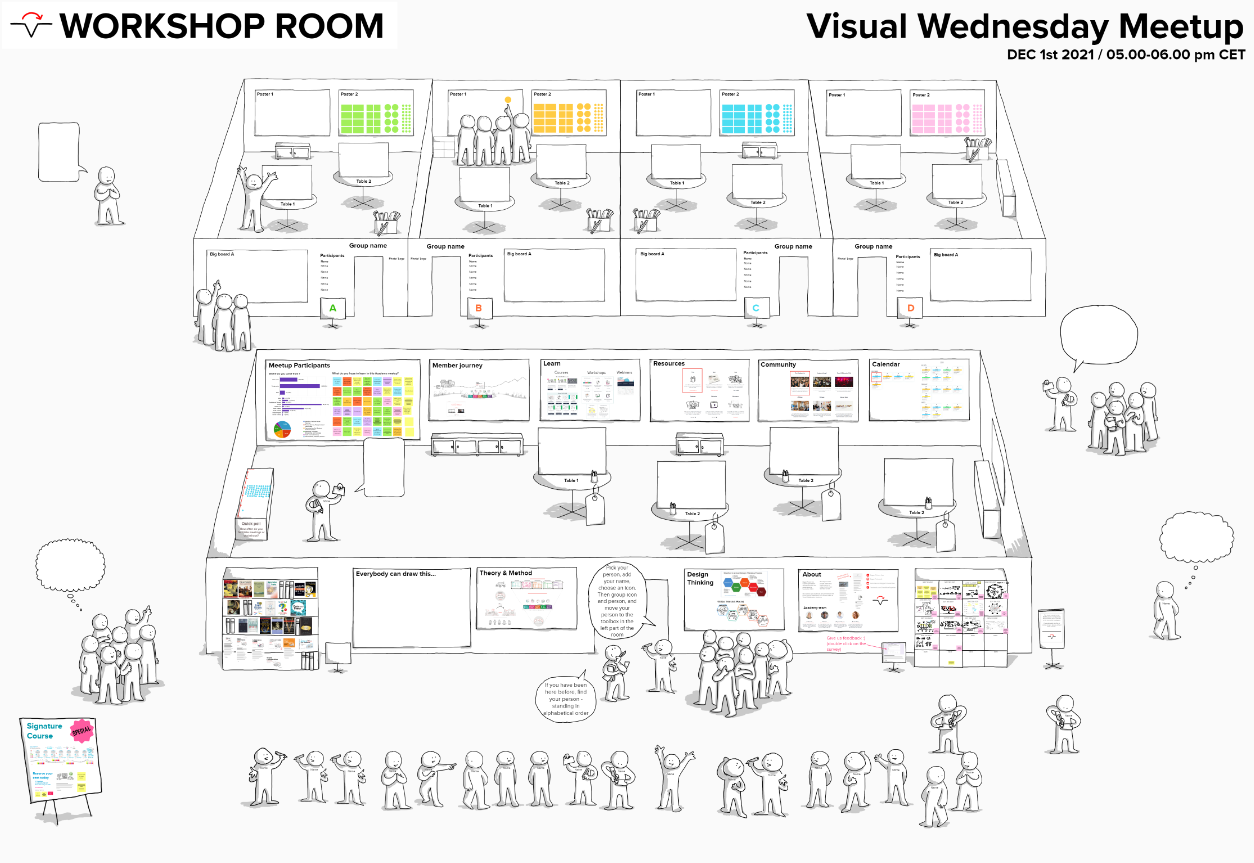 keynote
Learn how visuals can strengthen your
thinking, communication, and collaboration