ENERGINET LIVE + ONLINE KURSUS
Miro 3 - Øvede (Hold 3)
Kurset er for dig, der allerede er ret god til MIRO og blandt de bedste i Energinet. Du ønsker at tage MIRO til næste niveau og lære af nogle af de bedste til facilitering.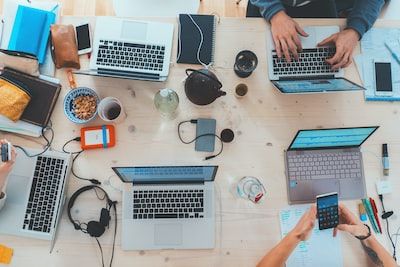 Lær at bruge visuelle redskaber og funktioner i MIRO til at designe og facilitere engagerende og værdiskabende møder i den hybride organisation.
Great combination of instruction and hands on opportunity to participate.
All of the content is AMAZING. Super engaging workshop. I learned a lot and have tools I can use immediately in my work.
It was a fully packed workshop. Rich in different exercises, a very thought through approach and beautifully executed.
Introduction
Welcome to a new way of working
Sprint 1
Learn to use MIRO like a pro
Sprint 2
Learn to use visuals for collaboration in MIRO
Application
Explore how digital tools can assist you
What you need to attend
Equipment
If you have a big screen, en external mouse + a good camera, you are all set for a great learning experience.
Teams
We use Teams. Before the course you will receive an invite with ID and password.
Miro
We use MIRO. Brush up your skills with MIRO tutorials before the course.
Time
Set aside time to prepare, get the tech working, and arrive. Courses often have pre-assignments.
Learning to visualize
Master how to use the Process Designer for any meeting, process or project
You will walk away having drawn over 25 icons and a hand full of simple template
Remote Workshop Space
You will have acces to a learning space before, during and after the course
You get a PDF with a visualization of the workshop content and co-created output
Easy to use tools
You are provided with a set of tools you can use after the course for most meetings
You create a process design and icons for a specific moment of impact
This experience will innovate the way you work, communicate, and collaborate.
Jacob Ackey Wolf
Jacob is a designer and illustrator, with a masters in Play Design from Kolding Designskole. He can turn any idea or thought into visuals, whether it's on a stickie note or a virtual board.
Ole Qvist-Sørensen
Ole Qvist-Sørensen, MA, is a Founder and Partner at Bigger Picture, a consulting firm specializing in strategic communication and visual facilitation. He is a co-author of Visual Collaboration.
keynote
Learn how visuals can strengthen your
thinking, communication, and collaboration